Recipe: Appetizing Tiramisù da Forno di Stefano Laghi
Tiramisù da Forno di Stefano Laghi.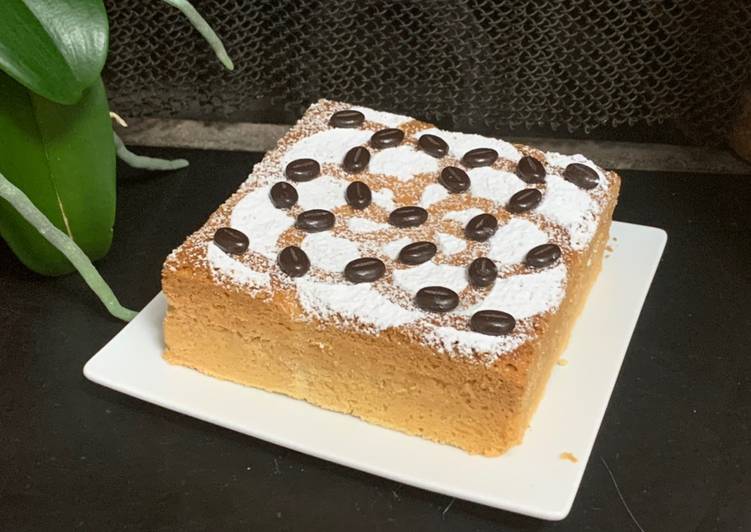 You can have Tiramisù da Forno di Stefano Laghi using 33 ingredients and 26 steps. Here is how you achieve that.
Ingredients of Tiramisù da Forno di Stefano Laghi
You need of Per una Torta da 15 cm per 15 cm e 10 tortini formato muffin.
Prepare of Per il biscotto Sacher.
Prepare 100 gr of burro.
Prepare 125 gr of cioccolato fondente.
It's 150 gr of tuorli.
You need 65 gr of uova.
Prepare 40 gr of zucchero.
Prepare 10 gr of zucchero invertito o miele di acacia.
It's 110 gr of albumi.
Prepare 50 gr of zucchero.
It's 40 gr of farina.
Prepare 100 gr of polvere di mandorle.
Prepare of Per la Bagna al Caffè.
Prepare 150 ml of caffè espresso.
You need 50 gr of zucchero semolato (la ricetta originale prevede 100 grammi).
Prepare of Per la Frolla Montata.
Prepare 350 gr of burro non salato.
Prepare 152 gr of zucchero a velo.
You need 87 gr of polvere di mandorle.
It's 65 gr of uova intere.
You need 22 gr of tuorli.
It's 390 gr of farina debole.
You need 43 gr of fecola di patate.
Prepare 2 gr of lievito in polvere.
You need 1 of bacello di vaniglia.
It's of Per la Crema al Mascarpone Tiramisù.
Prepare 260 ml of latte intero.
It's 325 gr of panna fresca al 35%.
Prepare 325 gr of mascarpone.
Prepare 260 gr of zucchero semolato.
It's 98 gr of uova intere.
It's 33 gr of albume.
Prepare 33 gr of amido di mais.
Tiramisù da Forno di Stefano Laghi instructions
Per prima cosa preparare il biscotto sacher, meglio se il giorno prima: In planetaria con la frusta montare gli albumi con la seconda dose di zucchero (50 gr) a neve ferma e mettere da parte..
Sciogliere cioccolato e burro insieme in una bulle al microonde, nel frattempo, sempre in planetaria senza pulire la frusta, montare le uova e i tuorli con lo zucchero (40 gr) e lo zucchero invertito o miele..
Versare il cioccolato fuso con il burro a 40/45 gradi alla montata di uova.
Unire la farina con la polvere di mandorle.
Alleggerire con la meringa di albumi.
Stendere su una placca ad 1 cm di altezza.
Cuocere a 220 gradi per circa 10 minuti senza farlo seccare, raffreddarlo su una gratelle, per poi coppare dei dischi e quadrati per le forme utilizzate. Nel frattempo andiamo a preparare la crema al mascarpone Tiramisù..
Per preparare la Crema al Mascarpone Tiramisù: Portare a bollore il latte e la panna in una bulle al microonde, o in un pentolino, nel mentre sbattere le uova e l'albume con lo zucchero, aggiungere infine l'amido di mais..
Versare il composto di uova nel latte e la panna bollenti e cuocere al microonde per 5 minuti a potenza massima, mescolando con una frusta ogni minuto per i primi 3 minuti e poi ogni 30 secondi.
Oppure portare il tutto sul fuoco in un pentolino e cuocere come se fosse una crema pasticcera. Quando pronta raffreddarla con una frusta fino ad arrivare ad una temperatura di 60° per unire il mascarpone e mescolare fino ad ottenere un composto liscio. Riempire un sac a poche e mettere da parte per preparare la frolla montata..
Per la Pasta frolla montata: In planetaria lavorare con la foglia il burro morbido, lo zucchero e la vaniglia. Unire successivamente in tre volte le uova, precedentemente mescolate con un pizzico di sale. Setacciare a parte la farina con la fecola ed il lievito, aggiungere poi la polvere di mandorle..
Unire alla montata di burro le farine e lavorare con la foglia il tempo necessario fino ad ottenere un composto omogeneo,.
Riempire con l'impasto una sac a poche con bocchetta liscia e foderare prima il fondo di uno stampo ad anello quadrato da 18cm (io ho utilizzato quello che avevo in casa da 15 cm, in caso non si abbia a disposizione una forma quadrata, può essere usata tranquillamente una forma rotonda da 18 o 20 cm.), foderato con un foglio di carta alluminio.
Poi con anelli concentrici coprire le pareti..
Passarlo in frizer per circa 15 minuti e con le dita far aderire bene la frolla alle pareti, al fondo e soprattutto negli spigoli, mettere in frigo la forma per 15 minuti ancora..
Alla stessa maniera foderare e far aderire la frolla alle pareti delle forme da muffin..
Riprendere la forma con la pasta frolla montata, coprire il fondo con un centimetro di crema al mascarpone, poi uno strato di biscotto Sacher inzuppato con lo sciroppo al caffè,.
Uno strato di crema e l'ultimo strato con il biscotto Sacher (la ricetta originale prevede 3 strati di crema e 3 di biscotto, ma avendo un anello più piccolo ho ridotto a 2 gli strati di crema e 2 di biscotto)..
Stessa composizione per le forme da muffin..
Dettaglio importante è inzuppare abbondantemente lo strato di biscotto finale, che andando in cottura può seccarsi..
Cuocere in forno statico a 180 gradi per 45/50 minuti la forma quadrata, mentre per 25/30 minuti per le forme di muffin..
Lasciar raffreddare a temperatura ambiente e poi in frigo per una mezz'ora per far rapprendere bene la crema del ripieno. Poi li ho sformati usando un cannello per scaldare leggermente le pareti delle forme, ho rimosso con un coltellino la pasta in eccesso e le ho girate al contrario sul piatto di portata, per intenderci con il biscotto Sacher in basso,.
E servito con una spolverata di zucchero a velo.
E dei chicchi di caffè ricoperti di cioccolato..
Stessi passaggi per le formine mono dose.
Nella ricetta originale Stefano Laghi spolvera una metà in diagonale con lo zucchero al velo e l'altra metà con il cacao..